. . .another great combination, if I do say so myself. This weekend, we visited our favorite sushi restaurant and had some delicious sushi. Sarah is becoming quite the expert at using those chopsticks. She can feed herself and even pick up those tiny bits of avocado that fall on the plate. She's pretty much in love with avocado lately. I think she'd eat the whole thing if I let her.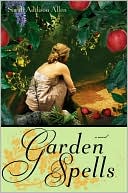 I think I found two good books to read on my eight hours of flying time to and from California in a couple weeks. If anyone has any good recommendations, I would love to hear them!
And in Dream Street news.....OUR SNEAK PEEKS START TOMORROW ON THE DREAM STREET BLOG!! Here's a quote Amy and I wrote for the blog::
"It's that time again! Dream Street Papers will be releasing ten new
collections for Winter CHA 2008. Not only will you find something for
everyone from our nine distinct designers, but you'll also find that we
added something special this time around. Our papers are now double
sided! We've included solids and fun cut-out embellishments to many of
the new lines so everything you need is at your fingertips! Plus, with
our new die-cut, double sided minibook pages, you're bound to find
something that will inspire you to create your most fabulous scrapbook
projects yet!
Check back tomorrow for our first two peeks!"
I can't wait to show off these new lines :)