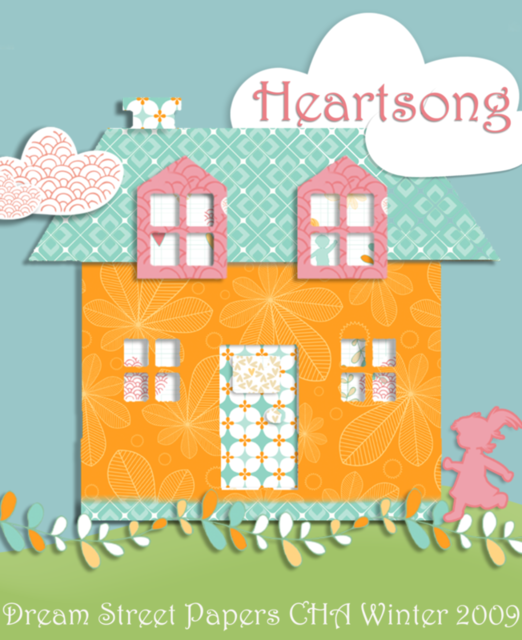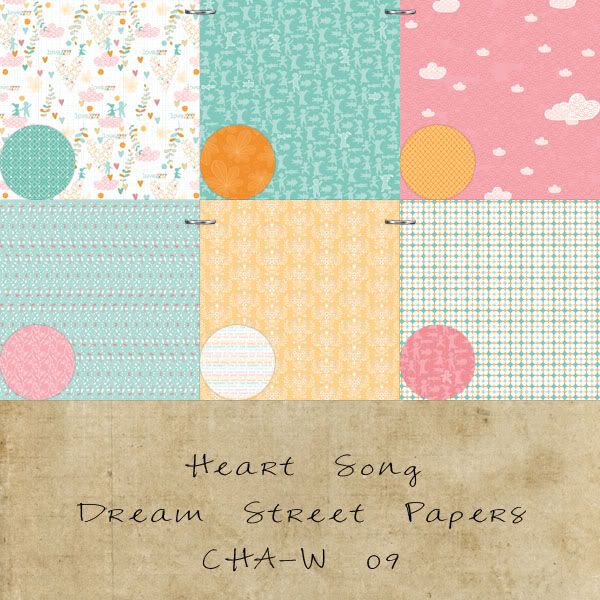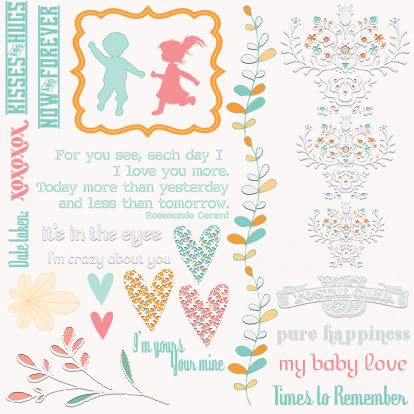 It's that time again!! The time of year when I bite my nails down to nothing and then give up on doing said nails after the fifth coat of Staz-on ink has coated them yet again. Yes people, it's winter CHA time! And Dream Street has seen it fit to print another line I've put together for our scrapping pleasure. eeeeeek. I'm excited to hear what people say about it (do they like the colors, the patterns I've chosen to put together, the theme, etc.) but I'm also terrified of the fact that people will not like it. I think I've developed a pretty tough skin after releasing seven paper lines, but alas, the anonimity of the internet can sometimes bring out the worst in people. But let's not dwell on my need to make everyone happy, (btw, thanks mom for that lovely trait :P ). Let's just get on with the goods!!
So, here it is! Heartsong :D It reminds me of my youth, of spring, of my daughter and most of all of the joy of just letting lose and having fun. I hope it inspires some great scrapping for all of you :)
And please, check out the
Dream Street blog
all week long. I'll be posting all SIX of our next collections, one each day. So check back often :)
And thanks again for the continued support, guys. You make going through the craziness of this biz well worth it! HUGS!!
Quote of the Day: Tropic of Thunder. (Robert Downey, jr.)