Today has been a day of looking ahead. Plannng for the fun I want to have with my loving and always supportive family. It's one of the ways I've decided to keep myself smiling and looking on the bright side of life :)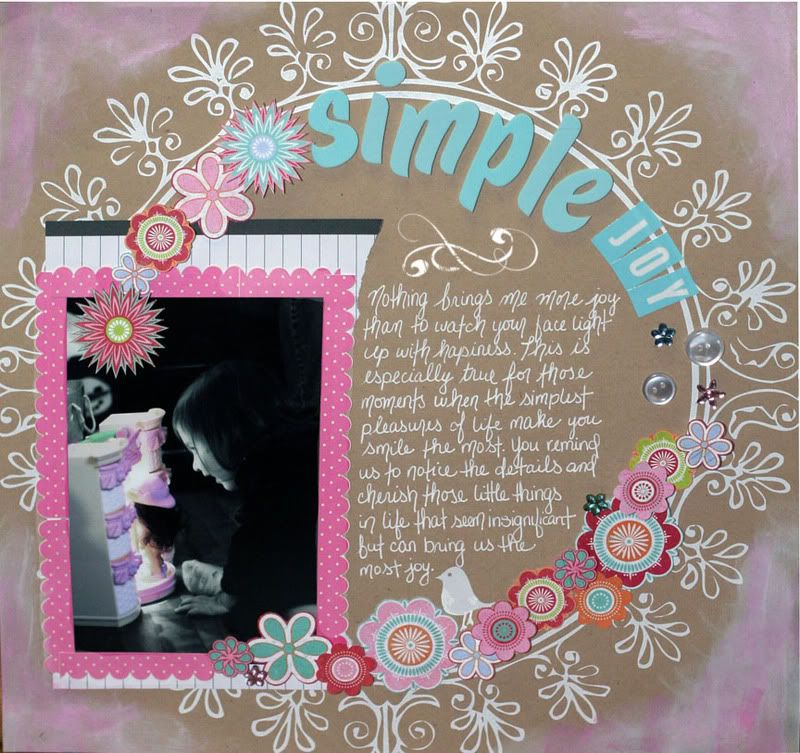 So, here are five things I'm so thankful for:
1. My mother. I can tell her anything, and although she may not agree with all of my life choices, she would never tell my secrets to ANYONE and she will always love me unconditionally. Just her smile and the knowledge that she is by my side as my mother and my best friend gives me such comfort. Sarah loves her like her second mother as well. Plus, I don't know if there is anyone out there who can shop with me like she can!
2. My daughter. She is my EVERYTHING. There is no way to describe my love for her in words. It's all encompassing. It's everything that I am. I could never love anyone the way that I love her. She is my one true love.
3. My husband. He stands by me through thick and thin. He loves me unconditionally and although he can drive me a little batty with his southern ways, he's the most intelligent, hardworking and supportive man I have ever met. He does anything we need and tells me how beautiful he thinks I am (even when I know I'm looking not-so-hot). And the best part is, he never complains. . . he just loves. . .
4. The sound of the birds in the morning. They make me believe there is a new day dawning and that anything is possible.
5. The fact that I can stay home and raise my daughter. I am so thankful that my husband works hard so that I can spend these precious years with my daughter. I could never repay him for every minute I spend with her. I know how lucky I am to have found a man that can support us in this way. It is such a blessing.
5 things I'm looking forward to:
1. We're headed to Florida on vacation in about a month or so! WOOO HOOO! It's time to kick back and relax!
2. My 30th birthday is coming up and I have gotten some clues as to what Trey is planning for me. And can I just say "OH MY GOODNESS!"
3. The weather is going to be glorious soon and I'll be out in my backyard playing with Sarah and watching her have a wonderful time on all the new outdoor toys we just bought her :)
4. My mother and I are heading out to lunch with Sarah to our favorite restaurant next week. I love spending time with them.
5. I'm heading to Summer CHA in Chicago in a few months. I can't wait to see my girls again! Miss you guys :)
I love this painting by Kendra Binney. It's called "They're Saying Mean Things About You". I hate the fact that I know exactly how that feels sometimes. You'd think adults would know better. At least the educated ones do. . .